It's All Happening at the Zoo
I was always a big fan of Simon and Garfunkel, so when I saw this over at Knitorious, I wanted to do it.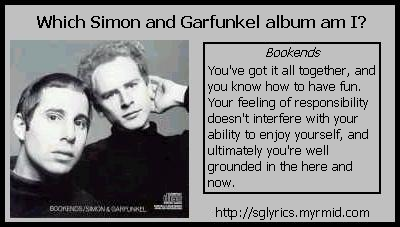 I'm Bookends!

Which Simon and Garfunkel album are you?
I'm not so sure about the conclusion that I "have it all together" (a lot of days it feels nothing at all like that around here), but I always did and still do love this album (although it's a long time since I've given it a listen).